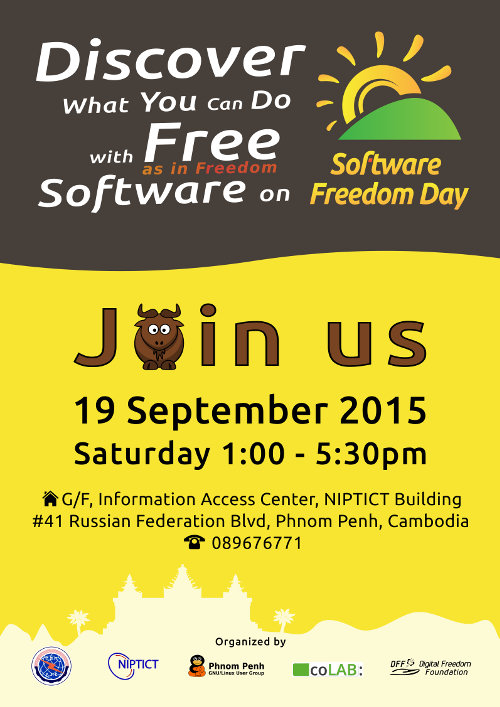 The Digital Freedom Foundation is organizing our Software Freedom Day event in Phnom Penh together with the National Institute of Posts Telecommunications and ICT and the Ministry of Posts and Telecommunications on September 19, 2015 at the NIPTICT Building. There will be 10 presentations and several lightening talks with topics covering free and open source software ranging from operating system, virtualization, drones, mapping, servers, to security. Here is the detailed schedule.
We aim to target both the university audience and the young workforce and expect to have a hundred audiences to join. All in all it's been a joy preparing for this event together with Makara, Rapid, Arky and Fred. It also allows us to talk and plan resources with people from different local communities such as the Open Institute and FPV Cambodia.
The event will start at 1:30pm tomorrow, if you happen to be in Phnom Penh please do drop by!