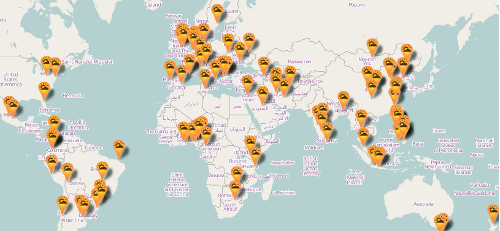 And while we're 2 weeks within the opening of SFD 2013 registration a lot of things are happening. First we saw an amazing 103 teams registered from 39 countries! We are currently producing team packs for those early registered SFD teams i.e. the packs will be delivered to teams that registered on or before July 21th. If you haven't registered your SFD event yet, simply create your team page  and complete the registration form. All information and links are of course available from SFD website.
Another good news is that we have been talking to our partners to sponsor us with promising prizes for this year SFD Competition, we will announce all the prizes in the coming month. Stay tuned with our latest news by subscribing to our mailing list.
What else? Don't forget to tell people about SFD! Simply use one of the banners we've made if you are organizing, participating, attending or speaking at a SFD event by placing it on your webpages and link it back to your SFD event page or http://www.softwarefreedomday.org. You can also help us to promote SFD by placing our SFD counter with your own language as well!
Happy SFD preparation!