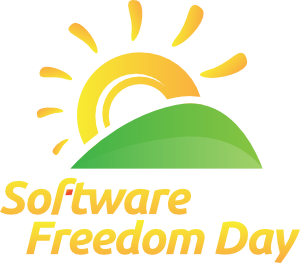 Software Freedom Day 2010 Best Event Competition result announcements: Africa, Asia and Australia under the spotlights!
Hudson, New Hampshire (July 21, 2011) – Software Freedom International is proud to announce the SFD 2010 best event competition results. Software Freedom Day (SFD) is a worldwide celebration of Free and Open Source Software (FOSS) with the goal of educating the public about the existence and the benefits of using FOSS in education, in government, at home and in business.
The SFD Best Event Competition is an international recognition of the efforts made by individual organizing teams in regards to spreading the importance of Software Freedom and reaching out to the relevant groups of people in their area. Each year three teams are chosen and the awards given to those teams are meant to help them further in their tasks for the years to come.
This year, two leading organizations from the Free and Open Source Software movements have joined us to reward those exceptional achievers: the Free Software Foundation, the non-profit organization behind the Free Software movement, and Makerbot, a private company pushing the concept of Free Software to physical media and making an fully open source 3D printer.
Among the 40 submissions we have received the three teams that came out as outstanding organizers and promoters of Software Freedom in 2010 are spread over 3 different continents. We would like to name in no specific order:
SFD team Melbourne, Australia
SFD team Yaoundé QV, Cameroon team
SFD team SPCF-CITE, Angeles City, Philippines
As a side note we are very pleased to see winners from different areas this year, especially Africa and would also like to mention some entries which didn't make it in the top 3 but definitely deserve to be mentioned:
CPU & Software Freedom Network team, Manila, Philippines
8layes team, manila, Philippines
Limestone Coast GLUG, Mount Gambier, Australia
NOSK team, Lalitpur, Nepal
The above teams should be an inspiration to all SFD organizers and help you to prepare for SFD 2011 which will happen on Saturday September 17th this year.
About SFI
Software Freedom International is the non-profit organization at the origin of Software Freedom Day. SFI handles sponsorship contracts, official team registrations, sending out schwags to teams, the annual Best SFD Event Competition and many other things.
For more information please contact: