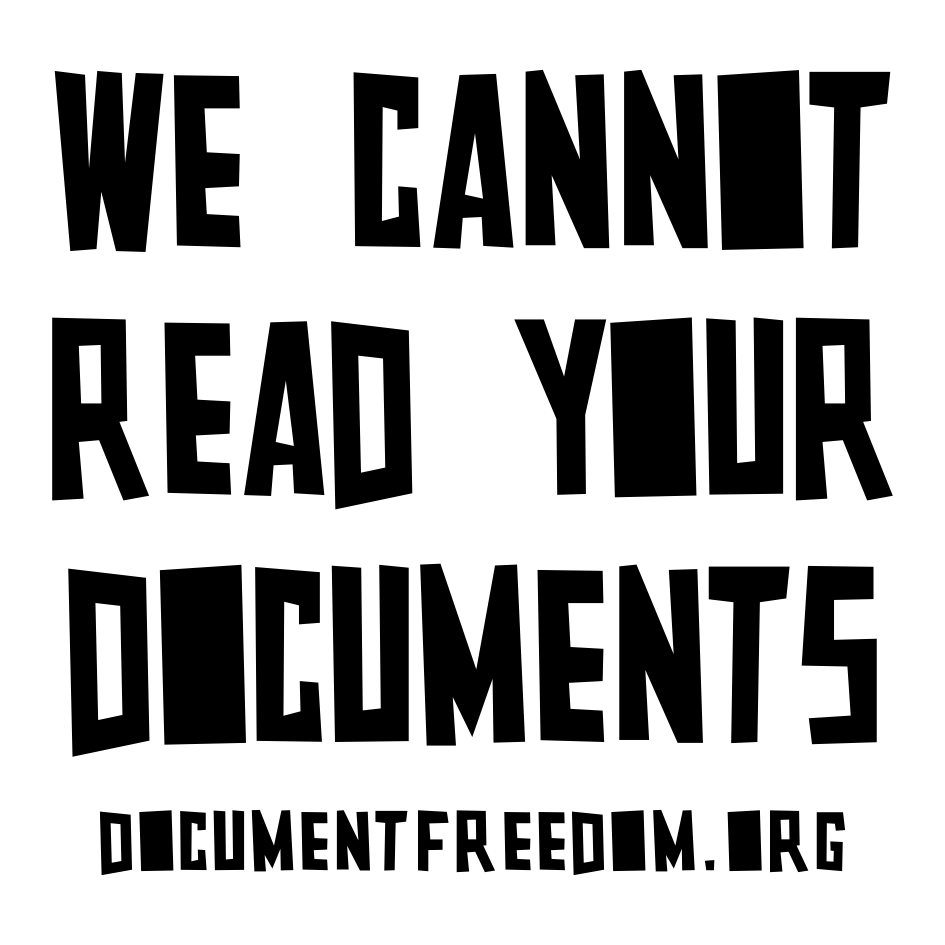 Another year and another important celebration! As the image above clear states creating work which can be read by everyone at any point in time is a very important endeavor for us and not something that propriatary software makers care much about. On the contrary sales and profits are what matter to them and for that reason they use propriatary format, ensuring that people will only buy their software to open the files they are creating and receiving everyday.
Today we go out again to discuss with people around us and explain how crucial it is to open letters written decenies ago by our loved ones but also how libraries, companies and the society as a whole needs to be able to reuse data created over time and not be hindered by either suppliers' profit making objectives or just companies which no longer exist today and do not provide a mean to open documents generated using their software.
So with a hint of urgency and a lot of charisma let us go out and celebrate Document Freedom Day! You can check the currently registered events right here on DFD website.