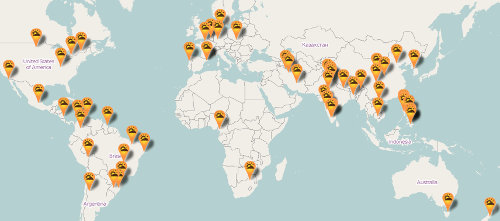 I am very glad to share with you that registration of the twelfth edition of Software Freedom Day has been opened since early August and you can see from our SFD event map, we already have 62 events from more than 33countries shown in our map. As usual registration happens after you have created your event page on the wiki. We have a detail guide here for newcomers and for the others who need help, the SFD-Discuss mailing would be the best place to get prompt support.
Don't forget to tell people about SFD! Simply use one of the banners we've made if you are organizing, participating, attending or speaking at a SFD event by placing it on your webpages and link it back to your SFD event page or http://www.softwarefreedomday.org. You can also help us to promote SFD by placing our SFD counter with your own language as well!
So get ready to celebrate SFD on September 19 Saturday and happy preparations to all!