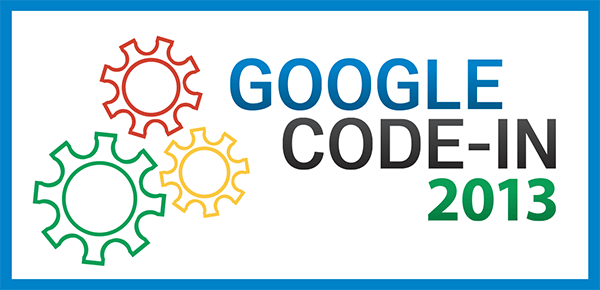 I would like to share with you that Google (long term sponsor and supporter of the Digital Freedom Foundation) has launched its Code-in 2013 program, an online contest to introduce 13-17 year old pre-university students to free and open source software development. The contest is similar to the Google Summer of Code program for older students in that it gives participants the opportunity to work with mentors from carefully chosen free and source software projects on real-world coding and related tasks like QA, documentation and more. Over the last 3 years over 1200 students from 71 countries have participated. Google hope to expand the program this year and would appreciate your help and that of the members of your community to spread the word to girls and boys around the world.
The contest begins on Monday, November 18th 2013 and runs through January 5th, 2014. Prizes for participating – online only! – in the contest include certificates, tee-shirts, and an all-expenses paid trip to Google headquarters in California, USA for 20 Grand Prize winners with a parent or legal guardian.
You can learn more by watching a screencast and/or a short video describing the contest here and by visiting the program site for complete details here. You can also download a flyer about the program here. Please help to spread the word and get more students involved in FOSS by joining the Google Code-in program!