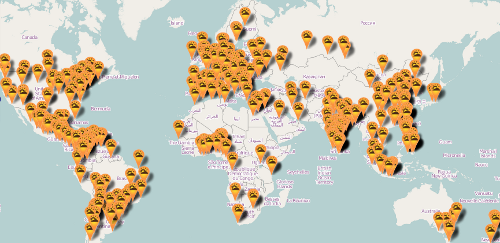 2011 Software Freedom Day is approaching, are you ready yet?
To add to the collection of our Software Freedom Day music library (yeah we can call it a library now, we have two) we have another song named Free, A Song For Software Freedom to complement the excellent SFD song "Celebrate Software Freedom Day". Both songs are licensed under CC-BY-SA, so you should feel free to share it with your friends especially during the Software Freedom Day! A special thanks to Erwin Galang, Meric Mara, Deng Silorio and Karl Ramirez for the composition of those two very cool SFD songs!
And since we are discussing the day itself please do document your event, use the #softwarefreedomday tag, upload photos, make movies, blog, tweet (on identica of course!) and get ready for the SFD 2011 competition. While we haven't made any formal announcement yet we have some pretty exciting gifts again this year which we are sure will please all your team. Stay tuned!