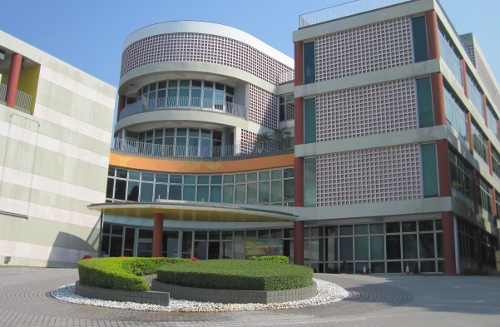 The pre-event survey results gave us a lot of insights about the upcoming GNOME.Asia Summit 2011 and GNOME 3.0 Hackfest expectations. Since the preferred hosting city is Hong Kong where I happen to be from, Fred and I went for a site exploration and meetings with local partners such as DotAsia and OAKA last week.
Survey respondents preferred universities and resorts as venues, so we chose the City University of Hong Kong as the venue for the 1 day conference while Breakthrough Youth Village seems to be the perfect compromise between resort and retreat for the 3-day hackfest.
We really appreciate that the University is providing us with 2 halls for free to host the conference. With the help of  a local NGO, we will also benefit from a discount at Breakthrough (about 30% off).  As you can tell from the pictures here, there are a lot of different corners for group discussions and workshops, each with their own style; we felt it would definitely help to stimulate new ideas and make people feel at ease to work out all the details of such an important release. The price is very affordable as well, 44USD per person including three meals based on double occupancy (shared room for 2 persons). Each family suite is equipped with a living room, a kitchen, 2 bathrooms and 3 to 4 bed rooms (do check the the photos for more details).

With proposals from Bali, Bangalore and Hong Kong, I feel it will be a difficult task to chose one location over the other ones. Anyway, no matter what, those not selected would be high on the list to host another chapter of GNOME.Asia Summit in the upcoming years. I will of course keep you posted on the location decision in a later post.
Likewise, if you feel you will attend the GNOME 3.0 hackfest and have comments or questions about the location described above (accommodation, food, access to the city, etc) please do feel free to use the comment section for those.