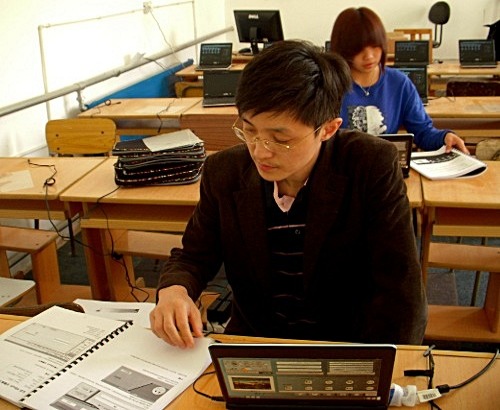 In Wende School Trial Part 1 and Part 2, I mainly introduced how we identified the school, our preparation work and part of the training. In this post, I will cover the demonstration class that teachers give us and how efficient our training has been so far.
With the target of having the children use the Gdiums by November, we have been raising our teacher on-site training session to twice a week. Another part of the training should be done by the teachers themselves and we insisted that they take the Gdiums at home in order to get familiar with the machine and the system when they have free time.
Migrant Schools always run on very low budgets, making them nearly impossible to attract qualified teachers, buying updated textbooks and avoiding high turn-over in both teachers and learning population.  Talking to the English is was a great example of this, and bringing her the few educational applications we had (dictionary, text-to-speech, vocabulary learning exercises, with native speaker voices, etc) definitely made a great upgrade to her existing teaching arsenal. She is now hoping to use the Gdium classroom daily or as much as possible based on other teacher schedule. She gave us a copy of the textbooks she uses so we can incorporate the vocabulary and the prerecorded words into the software we're using (LLN (Linux Letters and Numbers). And we're glad to see her joining the teacher training classes once the (children) mid term examination is over (in 2 weeks).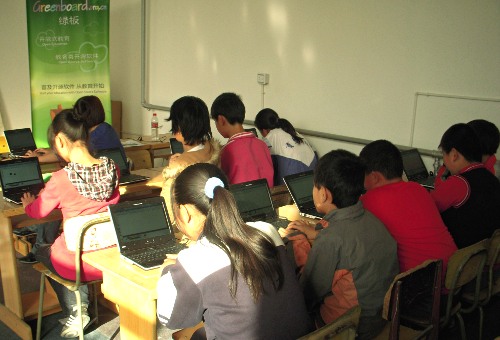 So 4 sessions into the teacher training it was now time to give them a little exam and see how they would be doing using the system with their students. We started off with 4 children, then 10 and then a full 20 children classroom. It was really exciting to see the classroom being used for its intended purpose: getting the children to learn maths, English and art without even noticing it! For most of them it was there first encounter with a computer, but this didn't seem to slow them down at all. The teachers did really well as well and we should be starting teaching them content development to build upon and enhance the existing Open Educational Resources we have provided to start using the Gdiums in the classroom. In order to make the project more scalable, we are cooperating with organizations like LEAD and CSIP to have more trainers. If you are interested in this project, feel free to jump in!